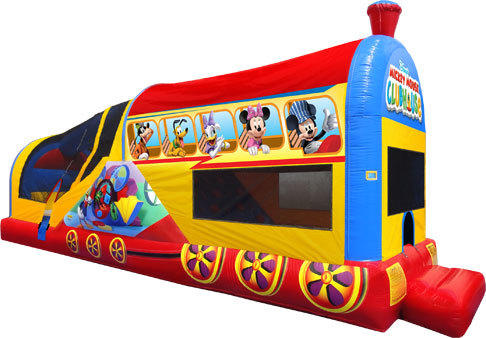 Mickey Mouse Club House Train
"INFLATABLE RENTALS ARE ALL WEEKEND SO BE SURE TO RESERVE FOR SATURDAY AND SUNDAY"
Mickey's Choo Choo Express 3-in-1 combo moonwalk will bring smiles to all youngsters dreaming of a life with trains. Kids can choose from a climb, a quick, sleek ride on the slide or just bounce away the day on the large jump, either way, each little engineer will have fun riding the rails. Adorable artwork shows the conductor and passengers in the windows, and a three-dimensional stack on top of the train keeps this Mickey's Choo Choo Express chugging along! Add this entertaining moonwalk to any event or birthday party and lay the tracks for fun.